BEAUTY TREND: OILS WITH ALOHA
Growing up, it was standard practice to look for the words "oil-free" when buying beauty products. Today, not so much. Beauty oils are everywhere and I'd recommend getting your hands on these concentrated concoctions. Essential fatty acids, vitamins, minerals and natural plant, nut and fruit extracts are just some of the power-house ingredients you can add to your vanity with just one little bottle. And despite what you may think, many oils are non-comedogenic (meaning they won't clog your pores). Along with moisturizing, nourishing, repairing and soothing your skin, these beauty oils feel and smell heavenly. Use all-over post shower, tame split ends and frizz, and even fight against acne by using a blend with jojoba oil. Below, my list of Hawaii-made beauty oils to use from head to toe!
Indigo Elixirs All Over Oil: Available in cedarwood and patchouli, lemongrass and ylang ylang or lavender and peppermint essential oil blends
Hawaiian Bath & Body Lavender Kukui Oil: Kukui nut oil, vitamin E, rosemary oil extract; pure essential oils of lavender, pink grapefruit and rosewood.
Aim HI Soothing Face Oil: Organic fractionated coconut oil, organic argan oil, organic grapeseed oil, organic jojoba oil, vitamin e oil; essential oils of lavender, frankincense and sandalwood
Malie Hibiscus Beauty Oil: Organic jojoba oil, grapeseed oil, apricot oil, almond oil, avocado oil, macadamia nut oil, organic sunflower oil, kukui nut oil, organic coconut oil, vitamin E and Hawaiian hydrosols
Oils of Aloha Organic Kukui Oil: Organic kukui seed oil, tocopherol, apricot kernel oil, vanilla planifolia fruit extract and vanillin
Saffon James Monoi de Mo'orea Tiare: Coconut oil and more than 2,500 Tiare gardenia flowers
Zenziva U'i Oil Radiant Youth Serum: Oragnic coconut oil, organic rose hip seed oil, jojoba oil, kukui nut oil, vitamin E oil, oraganic helichrysum essential oil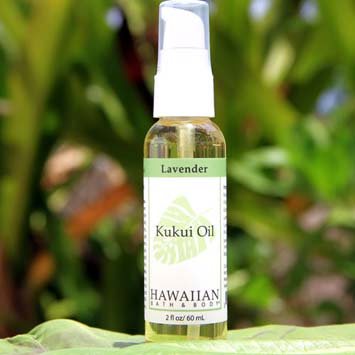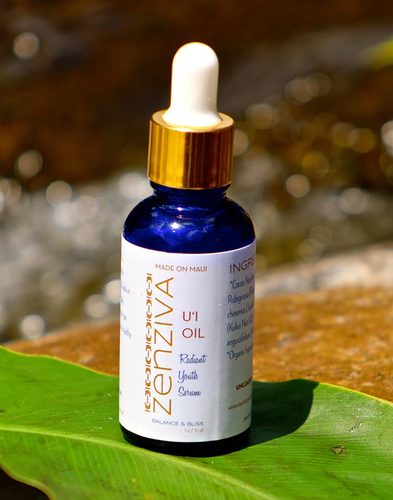 Have you gotten on the beauty oil bandwagon? If so, I'd love to know your favorite products!